At ROCC, we believe that Jesus Christ is the reason for the Season. So we invite you to celebrate the Christmas Season with us all month long. We believe you will find something for the whole family.
Check out our Christmas Events
Each Sunday – Sermon Series for December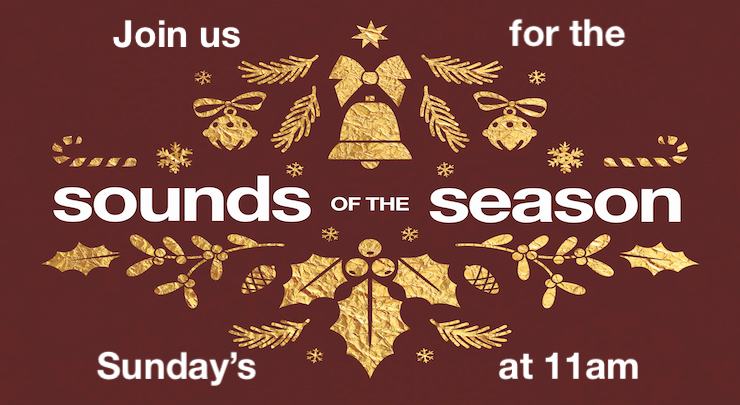 Every year we sing Christmas carols but have we ever really considered the lyrics? This sermon series will help us appreciate the theological expressions of hope, lament, joy, and devotion in Christmas music. Each week will feature a different carol and its Biblical significance. So join us each Sunday in December as we learn about singing what we believe!
December 15 – Ugly Sweater Sunday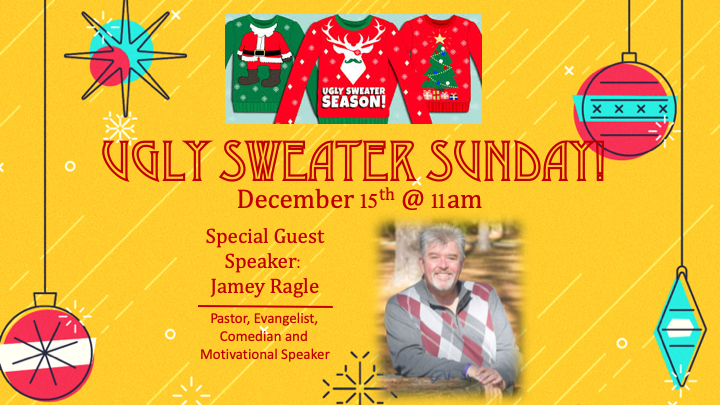 Wear your ugliest, snuggliest sweater to church for a great day of fun, fellowship and encouragement. Pastor, evangelist and comedian, Jamie Ragle will be speaking during the morning worship service. Pastor Jamey has been featured on TBN, CBN and shared the staged with nationally known ministers Chis Tomlin, Charles Billingsley, Steven Baldwin and the late Dr. Jerry Falwell. Jamey has experienced firsthand the hope and healing that the gospel brings and he wants to share it with you. Make plans to attend Ugly Sweater Sunday!
December 24 – Christmas Eve Show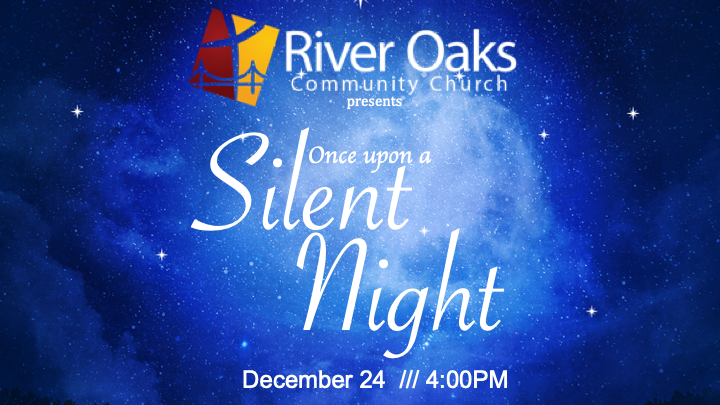 Once upon a Silent Night is a Christmas comedy about the legend behind the writing of the beloved carol Silent Night. See the story in a whole new light! In addition to the play, there will be free holiday refreshment, a photo booth, carol sing-alongs and a candle light service. So gather the whole family together for an afternoon of fun and cheer this Christmas Eve.
This is a free event but tickets are required for admission due to limited seating. All seats are General Admission and doors open at 3:00PM.
Check out some moments from last year's Christmas Eve Show!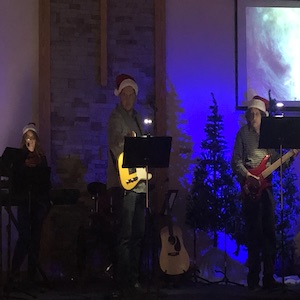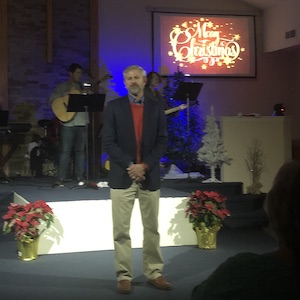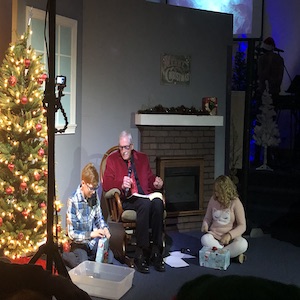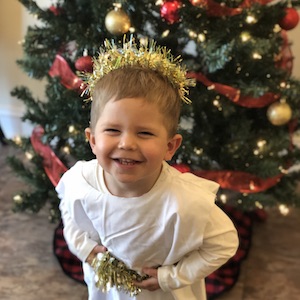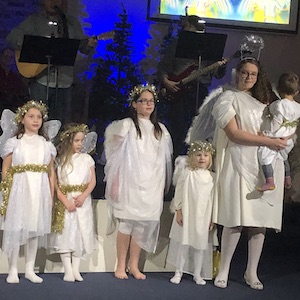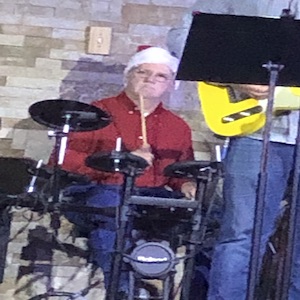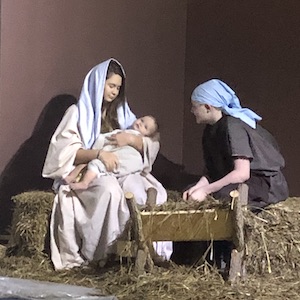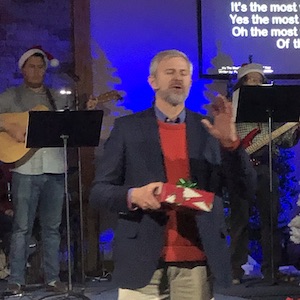 From all of us here at River Oaks Community Church, we wish you a very Merry Christmas!