Plan Your Visit at River Oaks
What you can expect once we resume meeting again…
Come as you are and dress how you want

Free coffee and donuts

Great programs for kids

Service last just over an hour

You'll actually laugh a lot
Meet new people and get involved

Dynamic worship with upbeat music

Practical teaching from the Bible

It's easy to understand and apply

A lack of awkward moments
Reserve Your Seat!
We'll save a parking place for you

We'll save you a seat

We'll have a gift waiting for you

We'll introduce you to the pastoral staff
Pre-Register Your Kids!
You will save time

Safe and fun atmosphere for kids

Your kids will get a special gift

Relax and enjoy the service
Trail Life & American Heritage Girls
Ministry
New Sermon Series Coming Soon!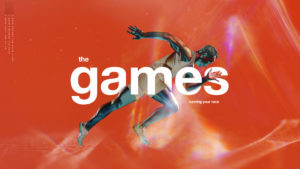 Sports may be lost for the time being but in the Bible, sports were often used to teach spiritual lessons for living a God fearing and pleasing life. As followers of Jesus, we are called to seek after an eternal crown through faithfully running the race God has set before us, by fighting the good fight of faith, and by working together with other believers to advance the kingdom of God. Join us Sunday's at 11am for this most practical series!